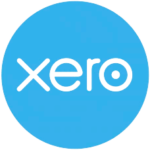 DRIVING OFF THE ROAD
In the United States, once a year the government requires that every business report its "Gross Receipts" or Sales, its direct expenses otherwise known as Cost of Goods Sold, and its other expenses or deductions to arrive at a net profit or (loss), sometimes referred to as taxable income.
The IRS says, "A good recordkeeping system includes a summary of your business transactions. Business transactions are ordinarily summarized in books called journals and ledgers."
https://www.irs.gov/businesses/small-businesses-self-employed/how-should-i-record-my-business-transactions
Complying with government requirements is one reason to track your activity in an accounting system, but it's not the best reason. Whether you are trying to navigate your business or navigate your life, feeding your financial activity into classifications allows you from time-to-time to examine the path you have been on and see if it's the road you want to take.
Will any classification system due? Well, I suppose if it doesn't really matter if the map gets you where you want to go, any set of lines will work. But a skilled cartographer will interpret the landscape in such a way it makes it easy to determine where you've been and where you are going.
In the US, QuickBooks is the Rand McNally of accounting systems. They have marketed so well, that most people can't think of any other system. Just like maps got you there before GPS systems were invented. At CentralOffice, we'd like to introduce you to the Xero accounting system. Visit our website at www.central-office-online.com and go to Accounting and Tax Resources. Click on the Xero logo.